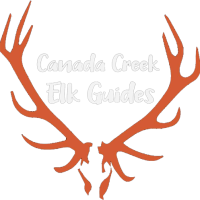 Full Service Guiding Operation
Experience an Exceptional Elk Hunt in Northern Michigan
We welcome you to our family for the hunt of a lifetime.
Act quickly, do not hesitate when booking as we have limited spots and we sell out quickly!
989.350.0041

Our family attitude will make your trip an exciting, memorable and successful outdoor experience.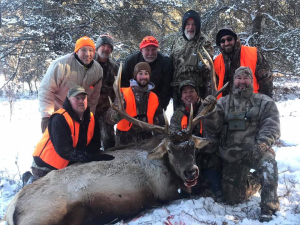 If you are the lucky recipient of the coveted Michigan Elk tag, our experienced staff will take you on a memorable elk hunt in the majestic landscape of Northern Michigan. Canada Creek Elk Guides is located in the heart of Elk Country with access to thousands of acres of private lands, ranches and farming crop lands.
Top guiding service in Northern Michigan
Canada Creek Elk Guides started as a group of guys that just love Elk hunting. As members of the private club Canada Creek Ranch we hunted Elk together but were only able to hunt once a year in the late December hunt, due to the state of Michigan rules on Elk hunting.
Each of us started taking hunters on state land during the early seasons individually so we could Elk hunt more. We all realized that we were unable to do it alone.  After many conversations and because of our undying obsession with Elk hunting, Canada Creek Elk Guides was born and we were soon deemed the "Elk-ah-holics" by our friends and families.
Now Canada Creek Elk Guides is one of the top guiding services in Northern Michigan. Our honest and ethical reputation precedes us. We have an outstanding relationship with the local and regional DNR and Law enforcement. Our guides have years of experience and each one brings different strategies and ideas to the team.
That's right a team. We all work together to fill each tag by sharing information and helping each other out. From our scouts in the woods to our retrieval team we are all there he help your hunt be successful.
Our team leaders Chuck and Jeff pride themselves in providing the latest in communications to our team, as well as the most up to date maps and information supplied by the DNR. We maintain partnerships with local landowners allowing us to hunt their properties.
We have ongoing relationships with local processors, hotel owners and bar and restaurant owners. We will be happy to give you referrals to the services you may need during your hunt.
We have a recovery team with retrieval equipment to get these big animals out of the woods. We will help you load and package your animal for travel or even take your trophy to a local processor.
All hunts Bull or Cow are $1,750.00
A 550.00 deposit is required to reserve your spot. Call Chuck (3) to make your reservation 989-350-0041
Act quickly do not hesitate when booking we have limited spots and we sell out very quickly!
You will be assigned a guide and you typically ride in our vehicles.
You can bring (1) person with you. We reserve the right to put a cow and bull hunter together in the same vehicle for a better hunting experience.
Our hunts very depending on the conditions and situations. We typically drive to local spots in the AM looking for animals in fields. Sometime we mobile scout and look for animals or tracks, some days we may sit in a blind or a choice spot in the woods and sometimes we stalk. We change our strategy several times throughout the hunt or even the day to make the best hunt we can for you. If you require a specific style of hunt, please be up front so we can accommodate your request.
Examples may be if you are physically unable to stalk an animal and would like to be dropped off at a blind. If you would like to use a Crossbow or Bow/ Arrow or would like a tree stand. Maybe you would prefer a stalk only hunt. These things are very important to us and we have the resources to accommodate your needs if we know in advance.
During the early fall hunts, we usually hunt morning and evenings. We will bring you back to the rendezvous point and drop you off and pick you back up at a specific time. Or sometimes we will meet the crew for lunch and discuss strategies.
During the December hunt we usually leave in the morning and do not return until after dark. Usually we do stop for lunch. There are occasions that we will be on a hunt and cannot make it in.
When hunting with us please bring a backpack with your hunting gear, field dressing equipment, your package from the DNR including your kill tag, snacks and drinks. Be sure to include any of your medications and do not hesitate to inform your guide if you have any medical issues.
Tips: Many people ask do I tip my guide? Yes, you do tip your guide. A good rule is about 20% of the cost of your hunt. Guides will accept cash or meat or both for a tip.
Field Dressing: You will need zip ties or string to secure the tag to your animal, 2 knives, field dressing gloves, or a sportsman filed dressing kit. Small bags for heart/liver are also needed with a small pelvic saw.
Private Land: We primarily hunt public lands however we do have access to many parcels of private land. Each landowner has different rules and charges. If we find animals on private land we have access to, your guide can give you information on that parcel. Most landowners request a 200.00 trespass fee if you harvest an animal on their property. Some landowners will take meat instead of cash or both. The Private Clubs Canada Creek Ranch and Black River Ranch have different rules than other landowners. Both charge a flat fee to hunt their property after they are finished with their own hunts.
Meet the Canada Creek Team
Plan Your Hunt in Northern Michigan
Contact Us Today to Book-  We Sell Out
QUICKLY
Had a great time with these guys. They all work together to make sure you have the best experience possible.
No matter who was hunting if they had an animal they made a call to help all other hunters out. Would recommend using them every time. My guide Chuck new every single road like the back of his hand and found the elk each day. Thanks again guys and hope that I can make it back down again for another hunt some day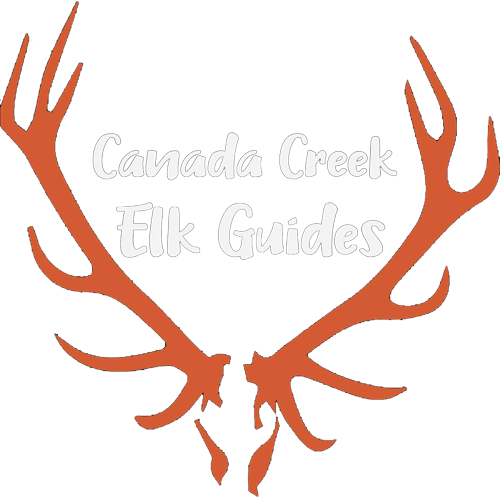 Experience an exciting, memorable and successful elk hunt in Northern Michigan!